Message from the Professor, Section for Ultrahigh-Field MRI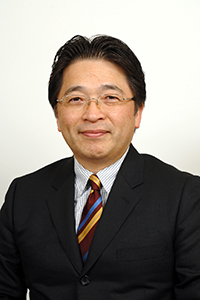 The Section for Ultrahigh-Field MRI, Advanced Medical Research Center, was established in 2009 as a collaboration section for promoting clinical studies and basic research by using ultrahigh-field magnetic resonance imaging (MRI).  This section includes the High-Field MRI Institute in Takizawa village and the Institute for Advanced Ultrahigh-Field MRI in Yahaba town.  The High-Field MRI Institute was established in 1999 with a 3-Tesla high-field MRI scanner, while the Institute for Advanced Ultrahigh-Field MRI will be launched in 2011 with a next-generation 7-Tesla ultrahigh-field MRI scanner; both these institutes have been funded by the Ministry of Education, Culture, Sports, Science and Technology of Japan.
We promote interdepartmental research in the fields of neuroscience, neurology, neurosurgery, and psychiatry with regard to the use of high-field and ultrahigh-field MRI scanners, collaborations with domestic and foreign institutes and companies, and activities concerning the global standardization of neuroimaging.  In particular, we developed many original academic products such as new imaging techniques and high-precision perfusion analysis software.  We are now trying to develop novel imaging technologies and carry out advanced research projects, mainly by using a 7-Tesla MRI scanner, in order to contribute to the further development of medical sciences and improvement of patient outcomes.
Makoto SASAKI
Professor, Section for Ultrahigh-Field MRI